Australia will be the worst-hit advanced economy from slowing Chinese investment growth, according to International Monetary Fund research. Only Iran, Kazakhstan, Saudi Arabia, Zambia and Chile would suffer a bigger effects on their economies.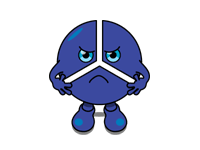 An indicative interpretation of the IMF's modelling based on Treasury budget numbers also suggests it expects Australia's annual growth growth rate will be 2.5 per cent from 2020 onwards, making it harder to return the budget to surplus early next decade.
The findings are a reminder for Australia's new Prime Minister, Malcolm Turnbull, and Treasurer Scott Morrison, who inherit a 10-year budget outlook that assumes the economy will grow 3.5 per cent for five years after 2017-18. Some economists, including at the Reserve Bank of Australia, have argued Australia's potential growth may now be less than 3 per cent, implying growth of less than 2 per cent if the IMF's predictions come true.
The research forms the analytical basis of a series of warnings delivered by IMF managing director Christine Lagarde in recent weeks that have put emerging economies on notice to watch for potential shocks out of China. While Ms Lagarde hasn't provided details of the findings in her speeches, deputy managing director Min Zhu told an audience in Dalian, China, this month that a near halving of investment growth in the second-biggest economy over the next five years would cut about1 percentage point from Australia's potential GDP growth rate by the end of that period.